Posted by Samantha Troy on 6th Jun 2023

Make the Big Day Go Off Without a Hitch!

Avoid the glam-scaries with our must-ask questions!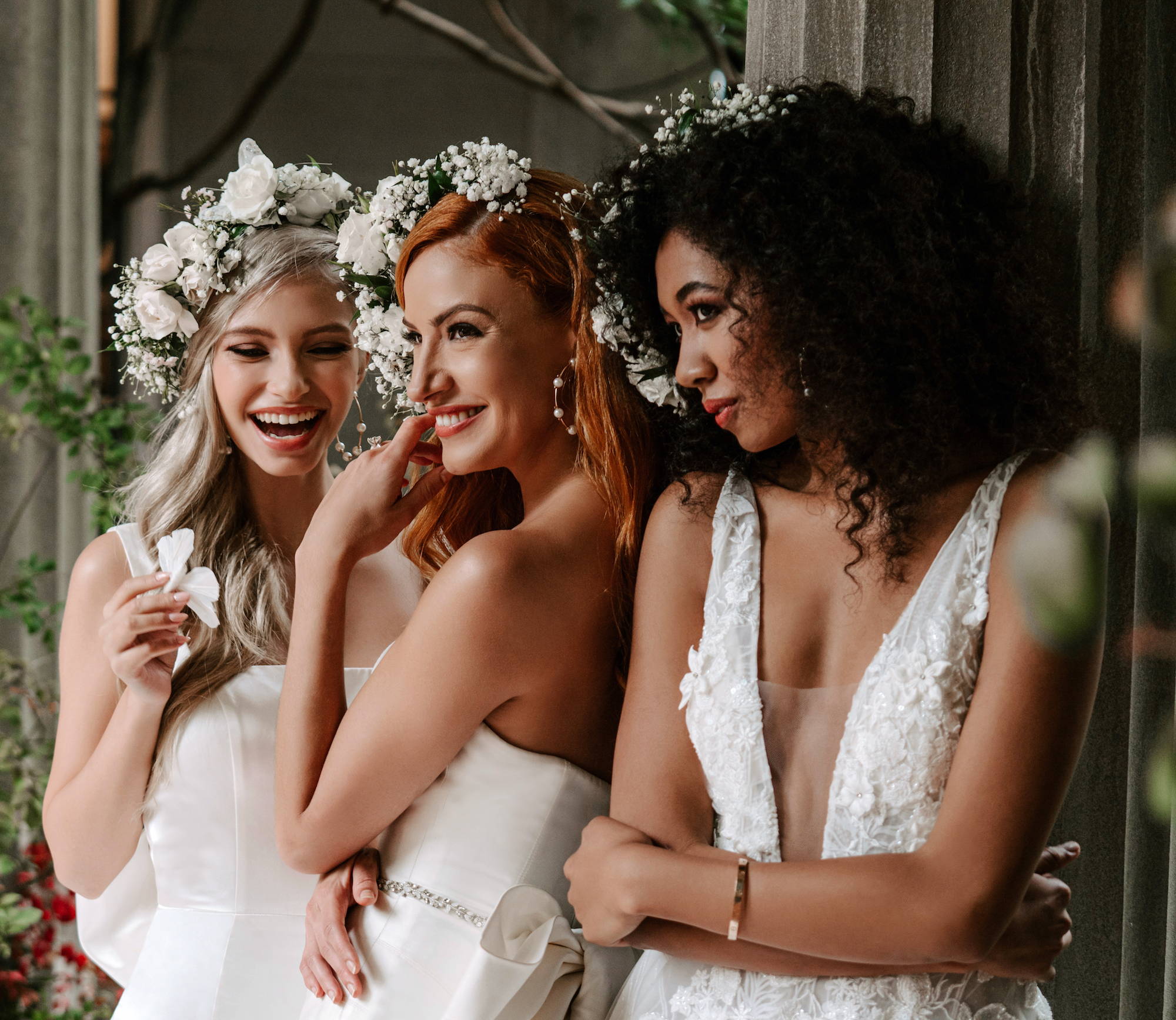 Don't have consultation concerns! Whether you're the makeup artist on call or the bride-to-be, it's important the two work in synergy to create the perfect glam for the big day. A consultation meeting and trial makeup is a non-negotiable when it comes to bridal makeup so you can rest easy the day knowing there will be no surprises when it comes to your look. Below are the must-ask questions to ward away the bridal glam-scaries.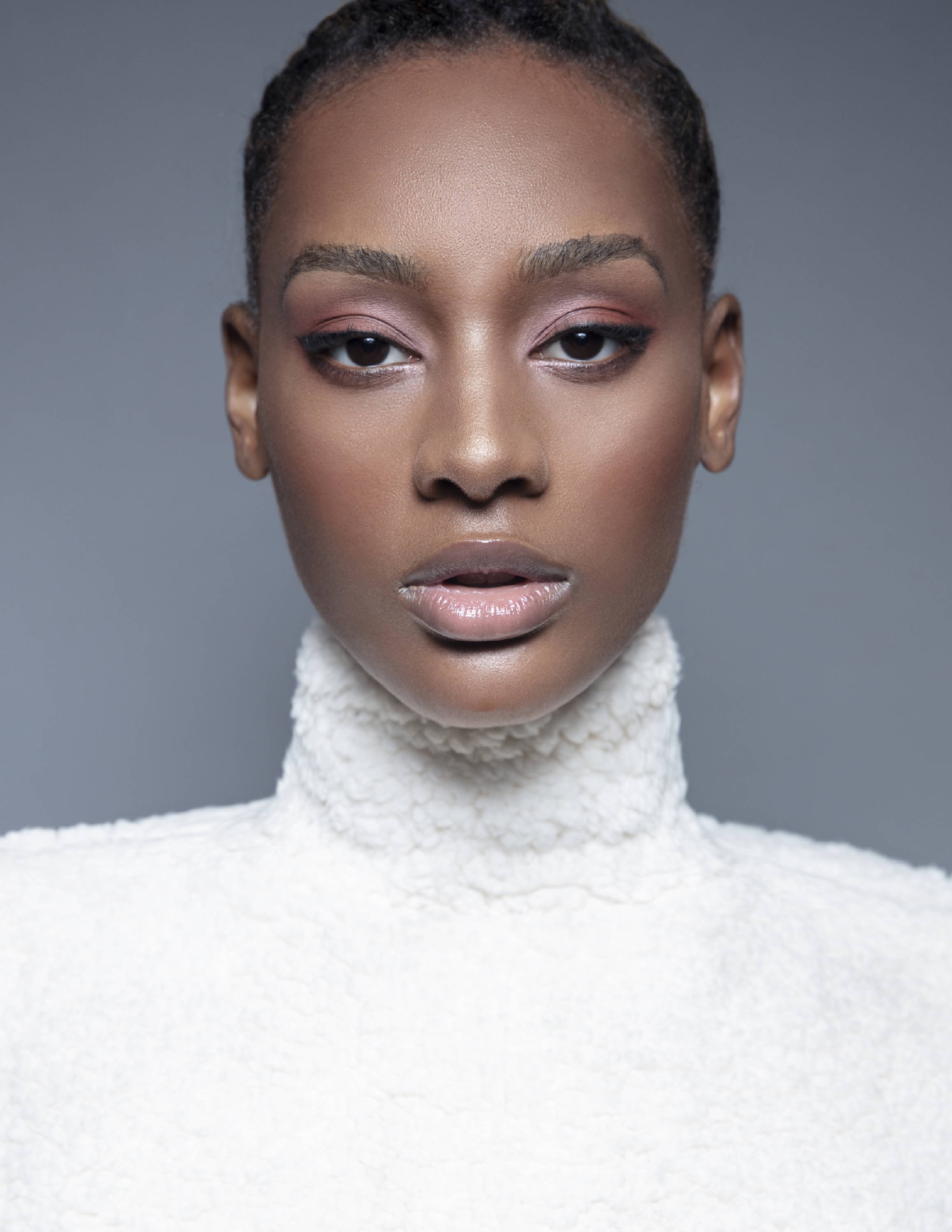 "I have ______ skin type. How do you cater to this skin type without sacrificing long-lasting wear?
PRO TIP 1: Make sure to take the climate and location of your wedding into consideration. A tropical and humid climate will affect your skin differently than a dry, colder environment.
Glowing from the inside out starts with the health of your skin, so get descriptive! Whether you have dry, oily, or normal skin, be sure to describe it in great detail so your artist can understand your skin's needs. Always disclose any skin sensitivities such as gluten, silicone, or fragrance intolerance. Different skin types call for different prepping techniques and priming products. To best cater to your skin type, describe the products you currently use and your daily skincare routine. If you're passionate about using vegan and cruelty-free products, make that a priority!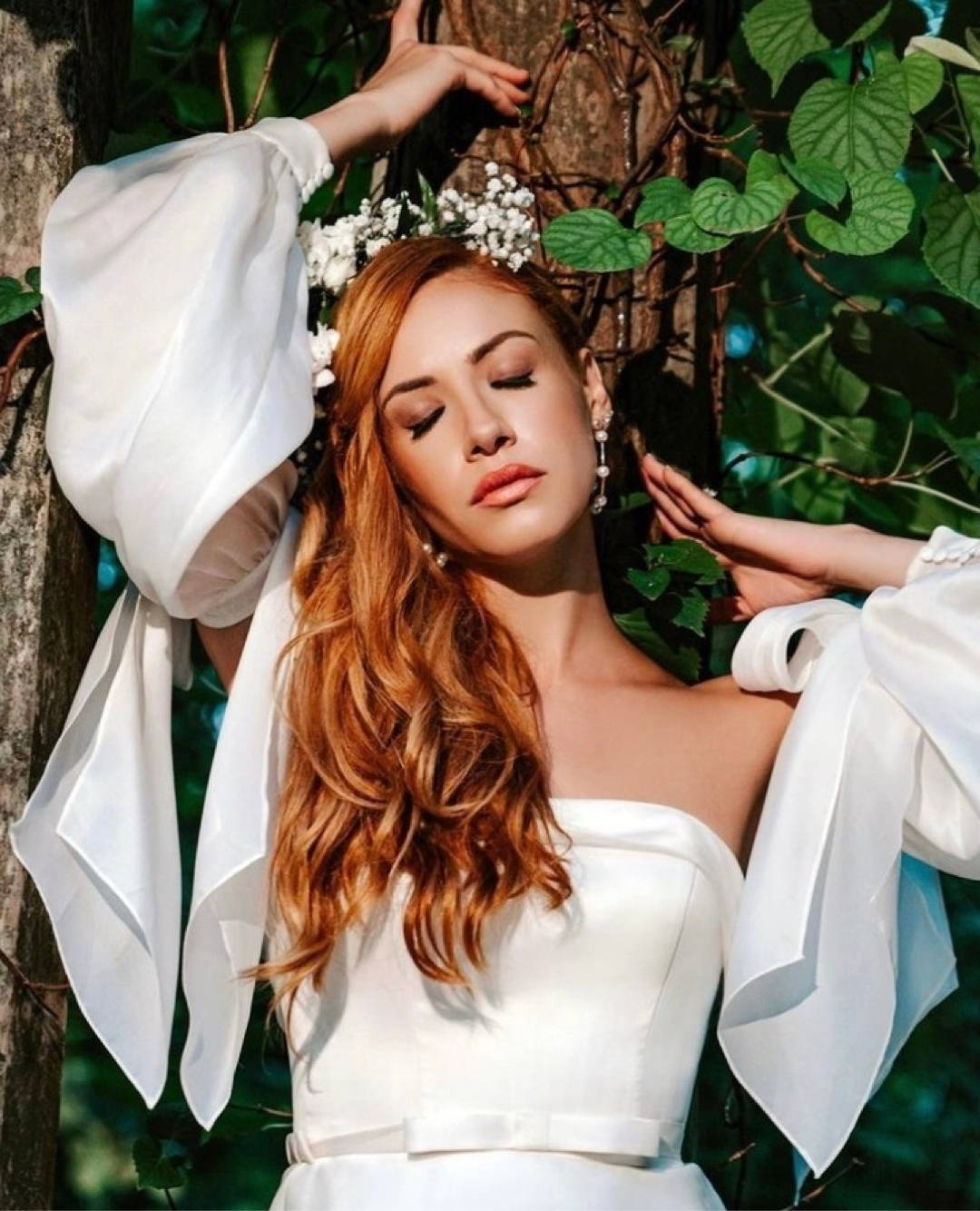 Ask to see photos of past bridal clients! Go into the trial feeling prepared by researching the MUAs portfolio or professional Instagram page to see their makeup style to ensure it's a good match.
PRO TIP 2: Be sure to look at brides who have a similar complexion or features to best evaluate the potential outcome.
This is a great way to assess their style and skill level to see if they're capable of carrying out your vision! Be sure to look at brides who have a similar complexion or features to best evaluate the potential outcome. Show photos of what you have in mind! A "natural light glam" can look different to everyone. Provide your artist examples of exactly what you're looking for and have them replicate it during your trial.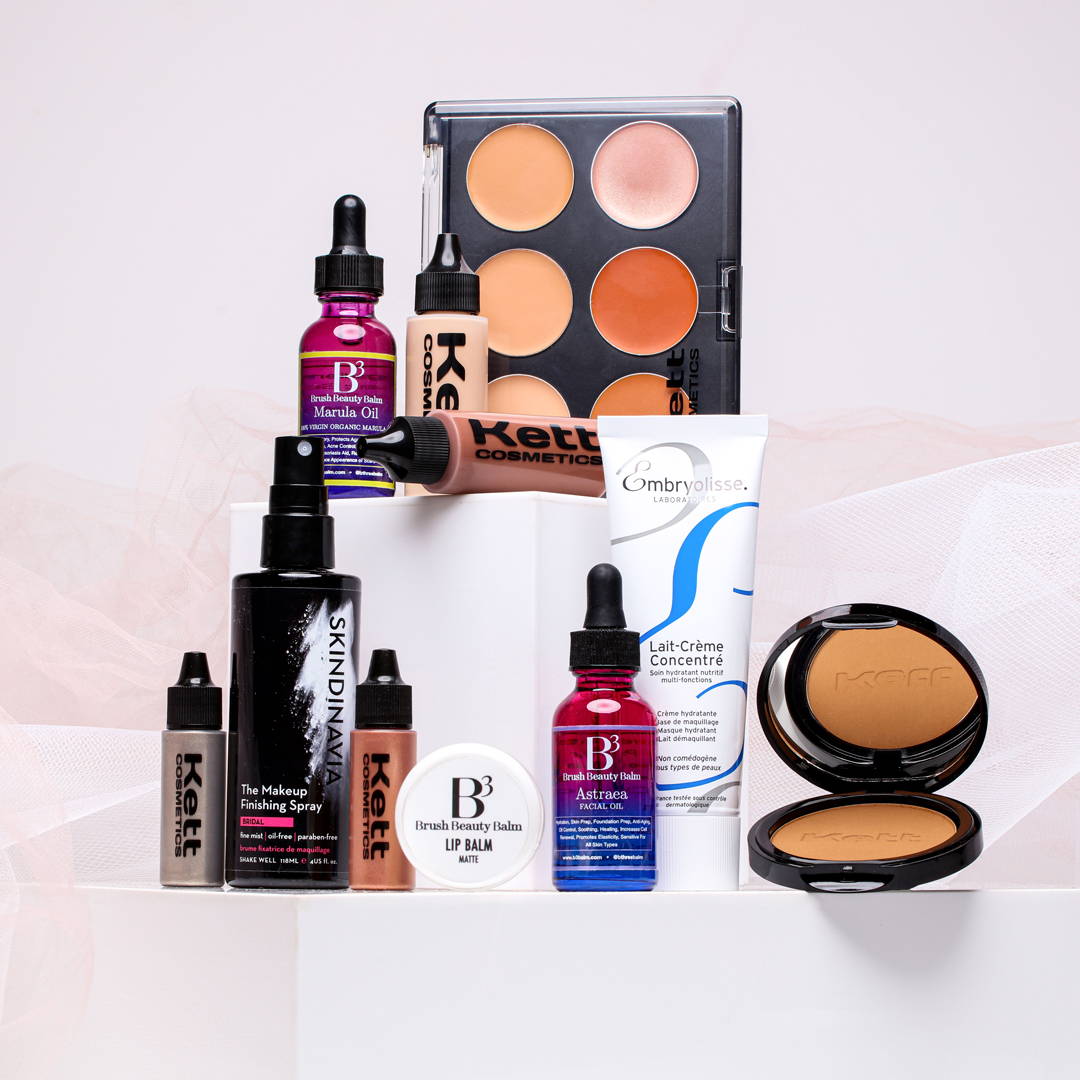 Emotional bride? Worried about the heat? Have a long day ahead of you?
PRO TIP 3: If you're a bridal makeup artist – this little trick is a great way to make your bride feel at ease & prepared for any makeup mishaps that may occur during the big day! After applying the Kett Sett Powder, gift it to your bride for touch-ups throughout the day.
No problem! Professional makeup artists are trained for this type of gig. Ask your MUA how they ensure makeup will stay fresh throughout the night and what setting sprays and primers they use. Green flag if your artist is using Skindinavia's The Makeup Finishing Spray - Bridal. This setting spray makes sure your makeup doesn't budge all day long! As for primers, the Embryolisse Lait-Crème Concentré (For Normal to Dry Skin) is always a good choice.
The most common mistake people make is not using a a high-definition tested, invisible setting powder – especially when it comes to touch-ups. Once you have your glam on, touching up with a powder that has a tint or coverage reads way off in pictures and videos, often picking up as discoloration. The Kett Sett Loose Powder is ideal for all types of lighting and won't leave behind a trace. It's a translucent, colorless loose powder ideal for any and all skin tones and types without ever looking dry or ashy.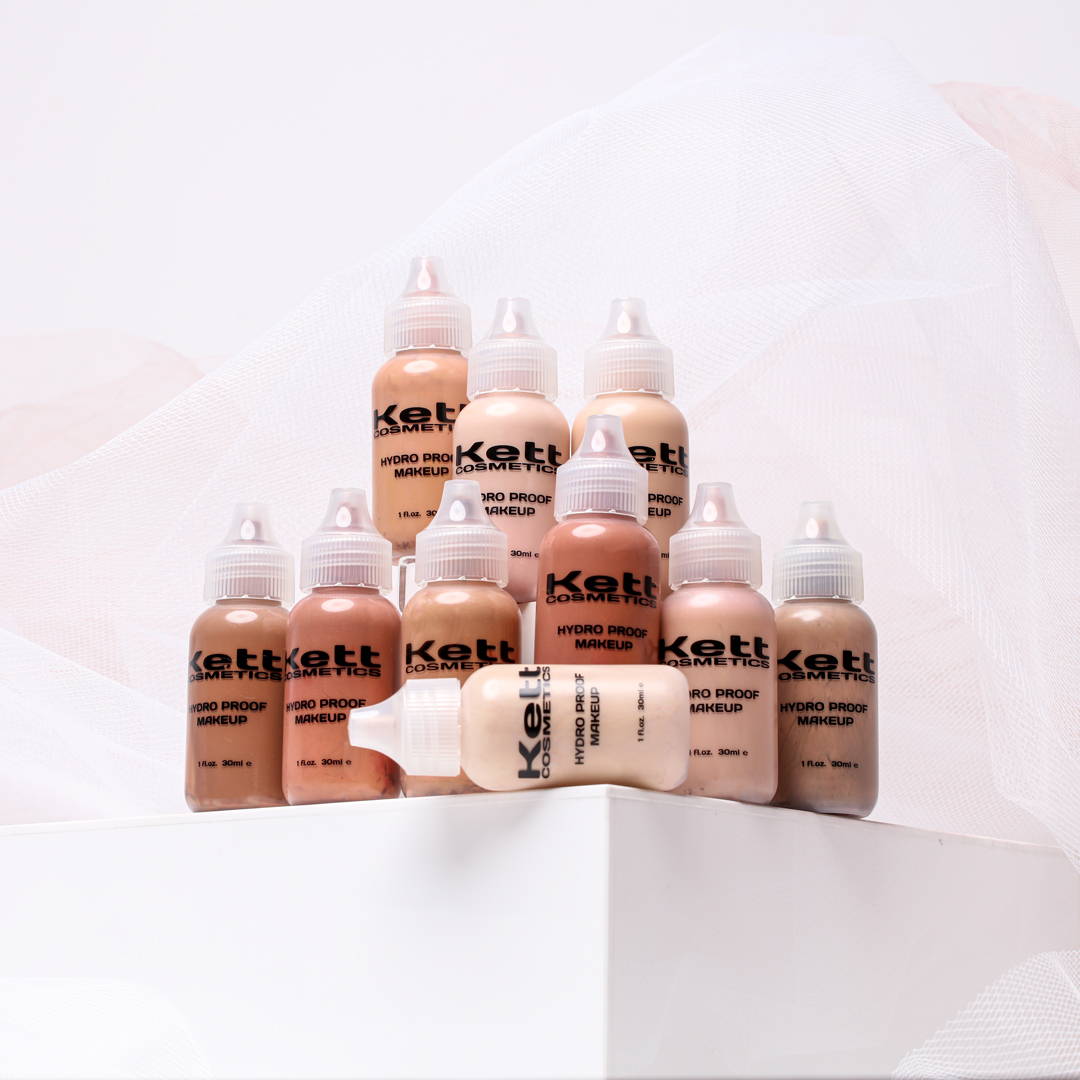 Ask for your makeup artist's opinion!
PRO TIP 4: Take photos of your trial glam to make sure you not only like the way it looks on the skin, but also the way it photographs!
In order to create a cohesive look between your wedding aesthetic and your glam, bring photos of your venue, dress, and anything else that helps encapsulate your vibe of the night. If you're going for a natural, nature-esque vibe, you probably will want to lean into that instead of a full face of glam. On the other hand, if you have a glamorous, luxurious wedding, you'll likely want your glam to mirror that energy! Your artist does this as a profession, so more likely than not they'll have a few suggestions you may not have thought of.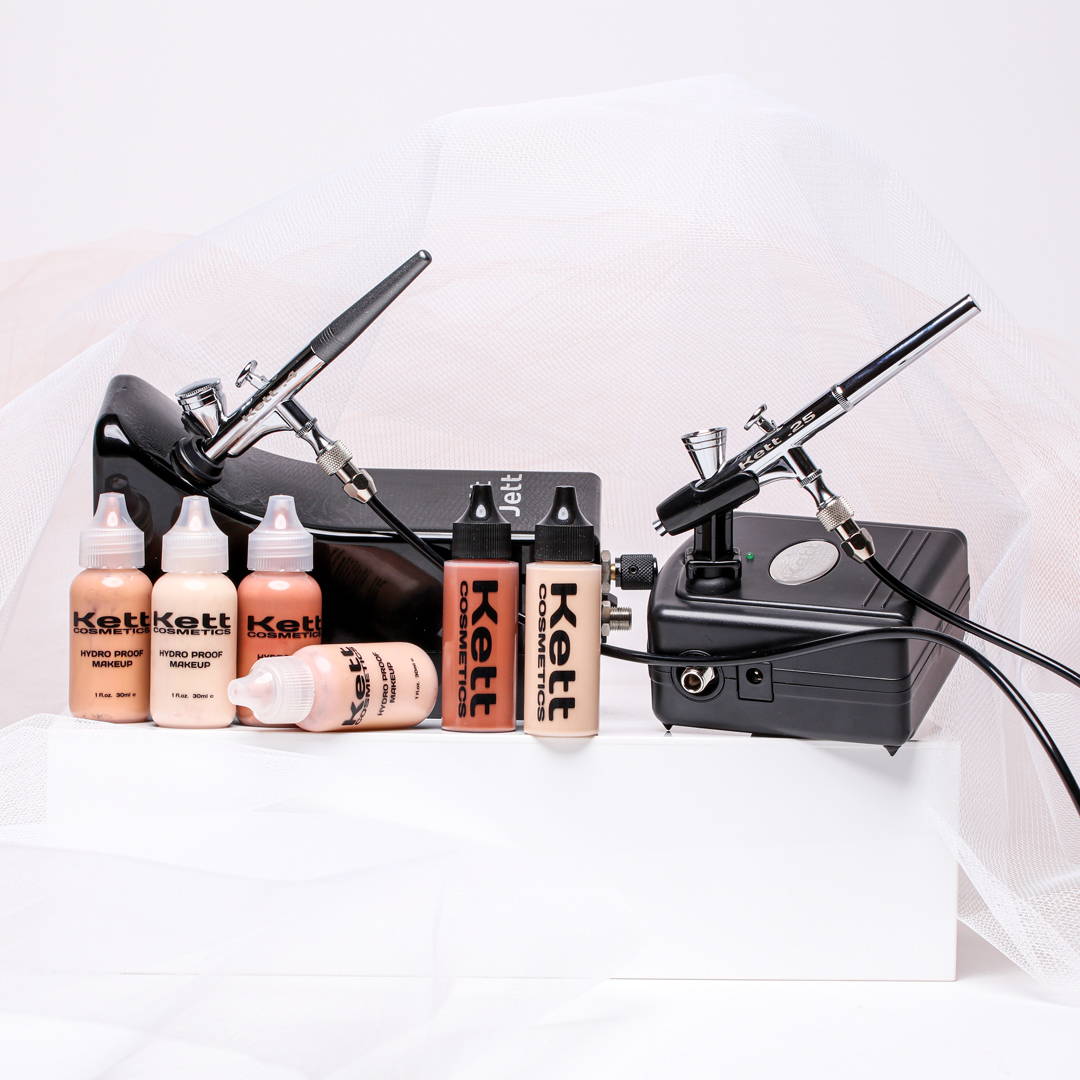 "Do you Airbrush or apply with the traditional method of application?"
PRO TIP 5: It can also be used to cover up tattoos or scars! Just make sure you discuss this in advance with your makeup artist as it takes additional time depending on the size.
Decide whether you'd like airbrushed makeup or a traditional makeup application. If you're asking for an airbrushed application, inquire about the skill level of your artist and if they're received any formal training. This is a very technical technique that requires proper education to execute correctly. Ideally, this method leaves behind a weightless, natural, yet polished look. It can be waterproof if needed, which is great if you're getting married in a humid environment.
Tips & Tricks from Fox & Doll
Learn more about Shana Astrachan!