Posted by Kett Cosmetics on 4th Jun 2021
It's important to choose the right products for your special event; the last thing you want to worry about is your makeup not lasting through the long day, your makeup being victim to sweat, and more importantly having the peace of mind that every photo opportunity is a great makeup moment. Let's take a look at the special event makeup must-haves designed for digital, guaranteed to give your look a camera-ready finish at every angle.
Kett Airbrush Makeup
Several years ago when the shift from analog to digital occured, this served as a great wake up call for makeup artists and the product choices they used, especially for video and print work. Ultimately, high-definition cameras changed the way we do makeup. When doing your makeup for an event or doing makeup on others, we must consider the fact that high definition magnifies anything it sees by 200%. KETT Cosmetics mediums from airbrush makeup, liquid to powder, were all tested in front of these digital cameras to ensure both the quality of the product and how it is seen through the lens, then transferred to an image. It's important to have confidence in your special event product choices so you can focus less on doubting the performance of your makeup, and focus more on enjoying the occasion with the bonus of great makeup memories captured.
Have you ever watched a program or event on a big screen or on your smartphone to see an unblended contour, harsh lines, or even colors that seem a little off? This is the reason to be equipped with airbrush makeup as a tool to ensure you'll be able to have the best makeup outcome for your special event. What about selfies from your smartphone? The high definition component of a smartphone will pick up and see imperfections on the face that cannot be seen with the naked eye, so it's a good idea to get into the habit of taking a snap of your makeup application with your smartphone to assure you have a well blended, finished look.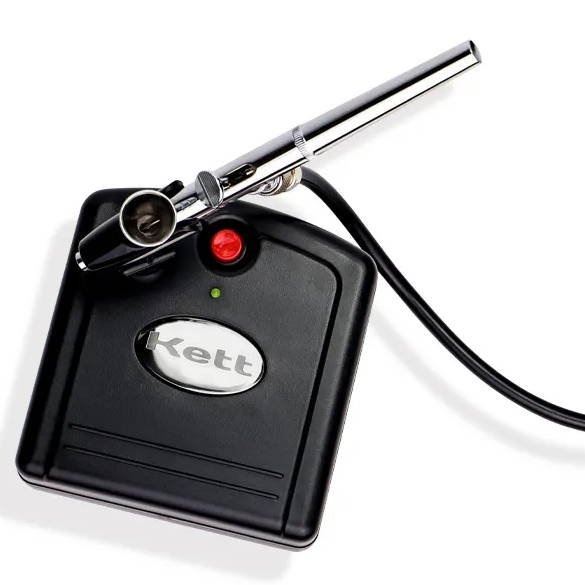 Kett Fixx Creme
Looking for multipurpose? Fixx Creme is a highly versatile, lightweight waterproof foundation that can be used in a multitude of ways from foundation, concealer, to blush and contour. To even out skin texture on areas of your face, this cream formula will smooth out your makeup base while adding coverage, working like a waterproof primer keeping your special event makeup intact. Whether you prefer using makeup brushes or beauty sponges, Fixx Creme's flexible formula can be used with both tools, giving you the ability to customize coverage from sheer to full. Naturally hydrating in its nature, you can also add a facial oil to it for a sheerer, glowing look. For fuller coverage, layer Fixx Creme underneath your airbrush application on more uneven areas of skin to help smooth and diffuse for the ultimate camera ready finish. Remember: Anywhere you apply Fixx Creme will become waterproof, so the potential tears of joy, perspiration, or warmer temperatures at your special event will be no match to this high-performance formula.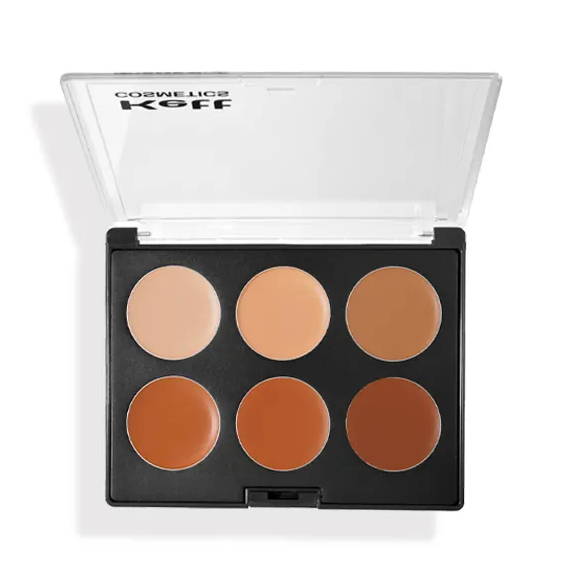 Kett Sett Powder
The must-do step for all special event makeup - set your final look! Colorless in it's formula, the Kett Sett Powder is perfect for setting liquids and creams in place on all skin types and tone levels from fairest to deepest. Because this formula is colorless, say goodbye to any white casts or flashback in your makeup!
Pro Tip: Silica helps to absorb excess moisture and oil on the skin, providing weightless mattifying in both pressed powder and loose powder form.
For oilier skin, apply a light layer of KETT Sett Powder after moisturizer and before Fixx Creme, followed by another layer of KETT Sett Powder. This combination provides waterproof, long-wear, sweat-resistant special event makeup. For normal to drier skin types, strategically set areas such as the smile lines, T-Zone, and under eyes to avoid creasing and extend wear.
No matter which event you're headed to, we're here for you with camera-ready longwear makeup solutions. Explore our collection of airbrush makeup, creme, and face powder.