Posted by Kett Cosmetics on 7th Oct 2021
As a makeup artist, understanding and utilizing color theory is essential. Learn more about our Color Theory Collection, available in creams, liquids, and airbrush only formulas that give you the ability to create, paint, line and prime with endless color combinations.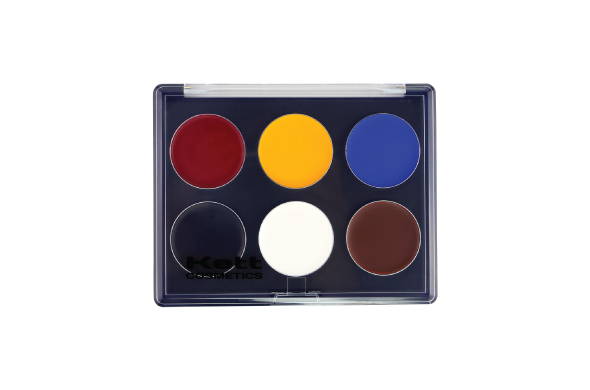 Fixx Creme Color Theory
The Fixx Creme Color Theory series is made with our beloved Fixx Creme formula; blendable, buildable, waterproof and long-wear. The mission to create products that meet these high standards has been at the heart of our philosophy since the very beginning. All Kett products are cruelty-free, vegan, paraben, pthalate, silicone, gluten and fragrance free.
Within our Hydro and Hydro Proof versions, this series includes black, white and the three primary colors: Red, Yellow and Blue. In addition, there's a neutral brown which is essential for toning and adjusting color. Each shade is available in a pro-favored slim palette with all six shades.
We're proud to be a trailblazer in recognizing the need for ethical products with safe ingredients within the professional makeup industry. Kett Cosmetics is certified and approved by Peta, Leaping Bunny, Breast Cancer Action and the European Union, which has the highest regulatory restrictions in place for cosmetic manufacturing. From our founder Sheila McKenna:
"Being a cruelty-free makeup brand was the only choice for me. I can't imagine creating products that were tested on animals. My skin is the first in line to test products. With sensitivities to silicone and fragrance, those were the first two ingredients I had to eliminate from the pool. The goal was to create clean, safe, cruelty-free products so that anyone and everyone can feel comfortable with it on their skin."
Kett's Color Theory Collections are must-haves for any professional makeup kit, especially if you're already loving one of the many Fixx Creme, Hydro or Hydro-Proof formulas.