Posted by Samantha Troy on 23rd Aug 2023
How To Integrate Liquid Metals Into Your Makeup Routine
Expressive, High-Impact, Liquid Metallics!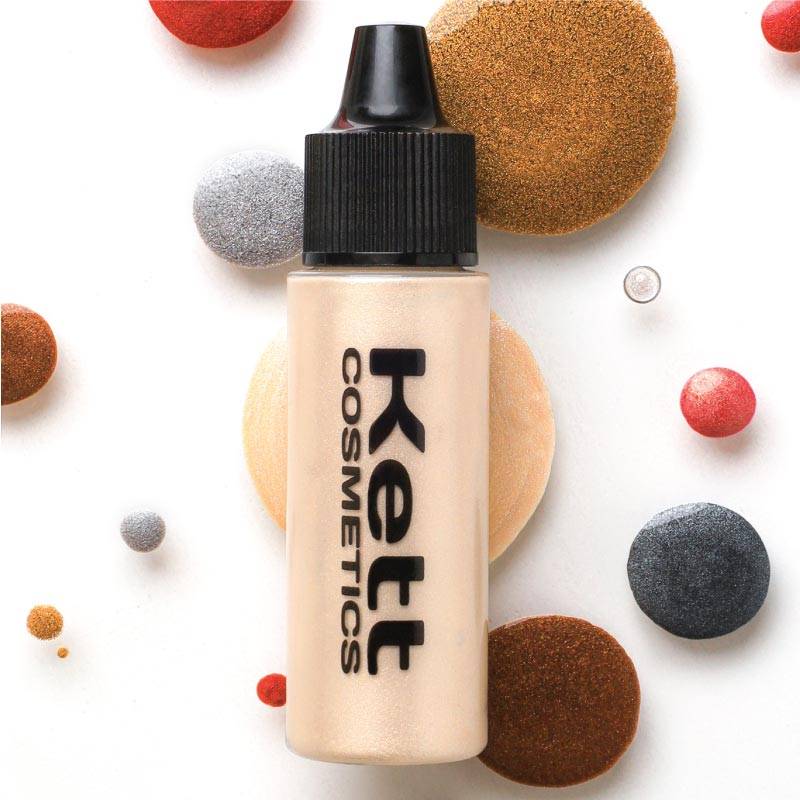 Professional airbrush artists know liquid metals are an absolute staple, but the best-kept secret in cosmetics is the versatility of these products. Luckily for you - we're done gatekeeping all the simple ways you can incorporate liquid metals into your makeup routine for a more elevated, dimensional result. Summer time calls for some shimmer and shine! Our collection of six metallic water-based mediums is ideal for a high-impact shine for both eyes and face. This expressive formula can be set with powder and applied with an array of tools! Our crease-free formula makes for easy application with maximum color payoff every time.
KETT's liquid metallic set includes six hues. Stardust; a light starry sparkle, TNT; a fiery metallic red, Rush; a 24K gold, Mercury; a melted metallic silver, Iron Maiden; a deep metallic gunmetal, and Bronze; a deep golden brown. Our cutting-edge liquid metal formulations offer a futuristic and eye-catching appeal that takes your look to the next level. Before you embark on this electrifying beauty journey, let's explore the basics.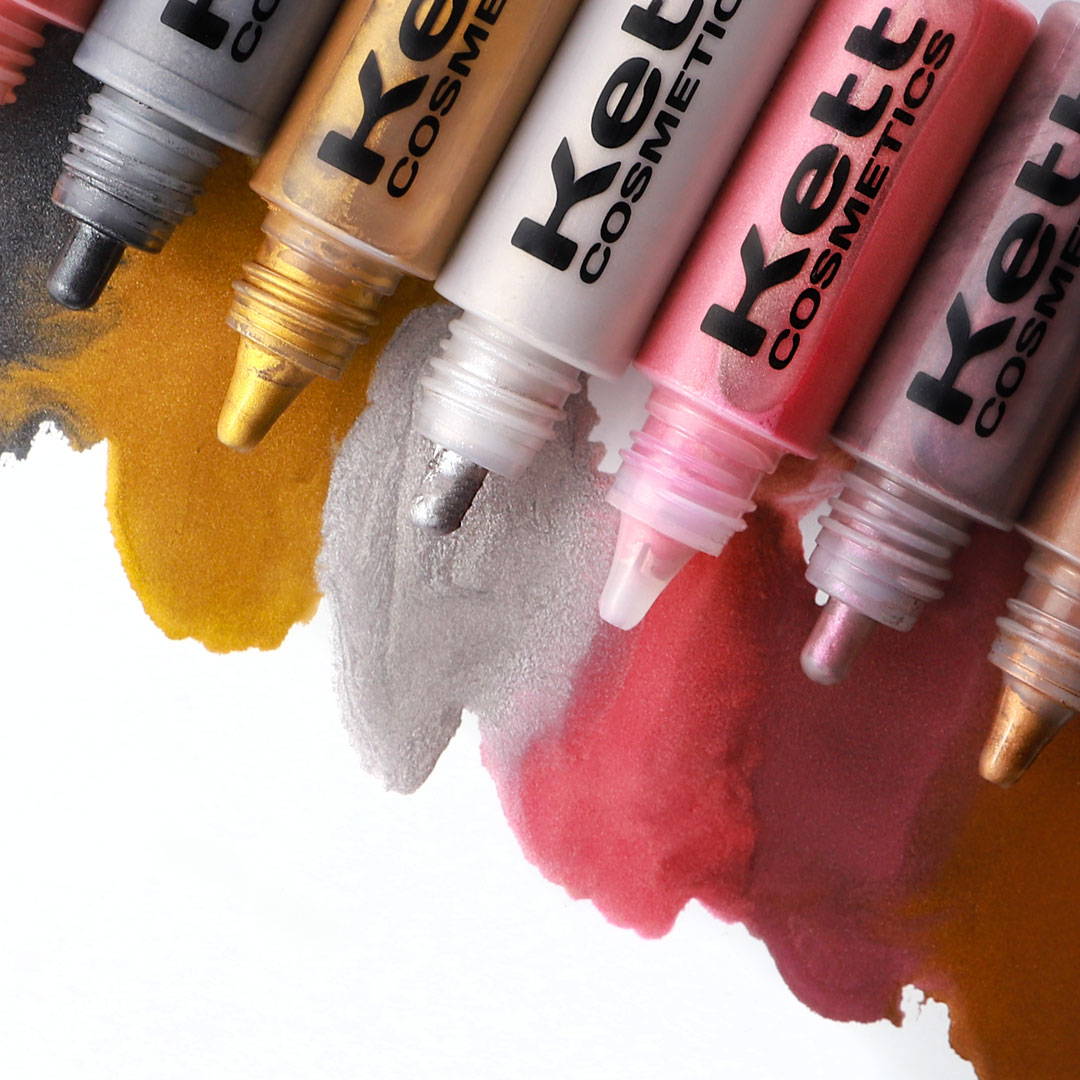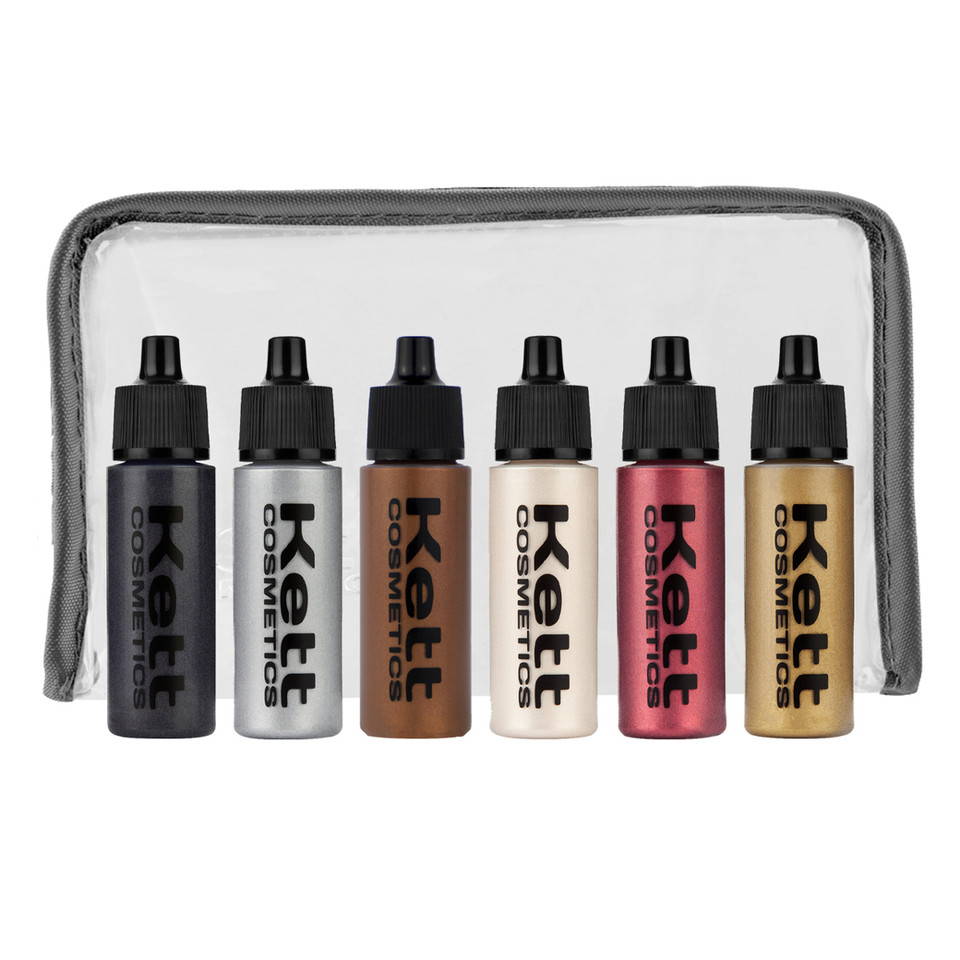 What are liquid metals?
Traditional makeup products, such as powders and creams, provide standard finishes like matte or satin. Liquid metals, on the other hand, deliver a transformative and eye-catching metallic effect that plays off light and shimmers with movement. They offer an unparalleled luminosity that stands out in any setting, making them perfect for special occasions or when you want to make a statement!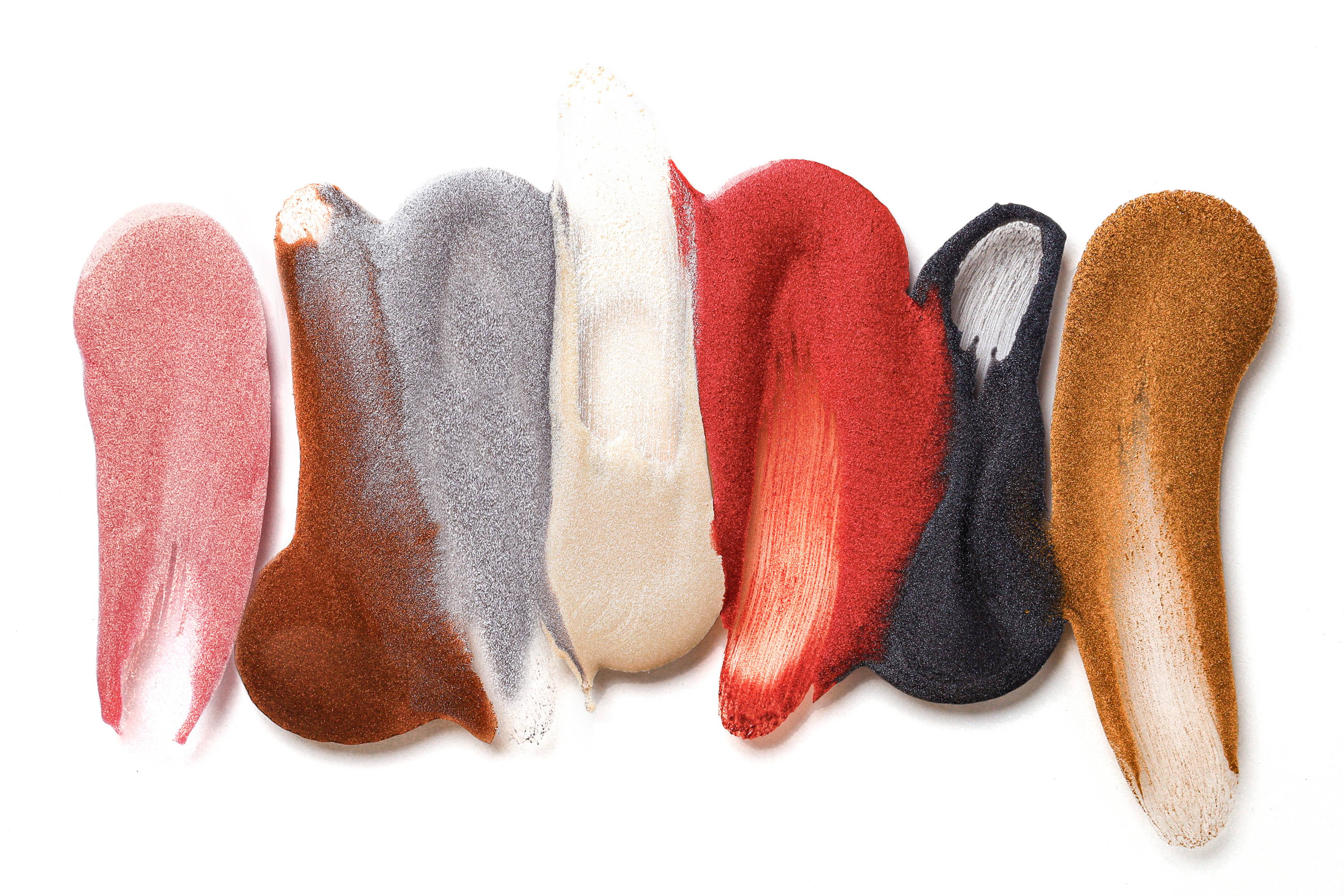 How do you apply liquid metals?
Liquid metals are incredibly versatile and can be applied in many ways. They can be used with your Kett Airbrush or applied with a brush, sponge, or your fingers. The application technique will depend on your desired look, so experimentation is key! Their versatility allows for seamless integration into any makeup routine.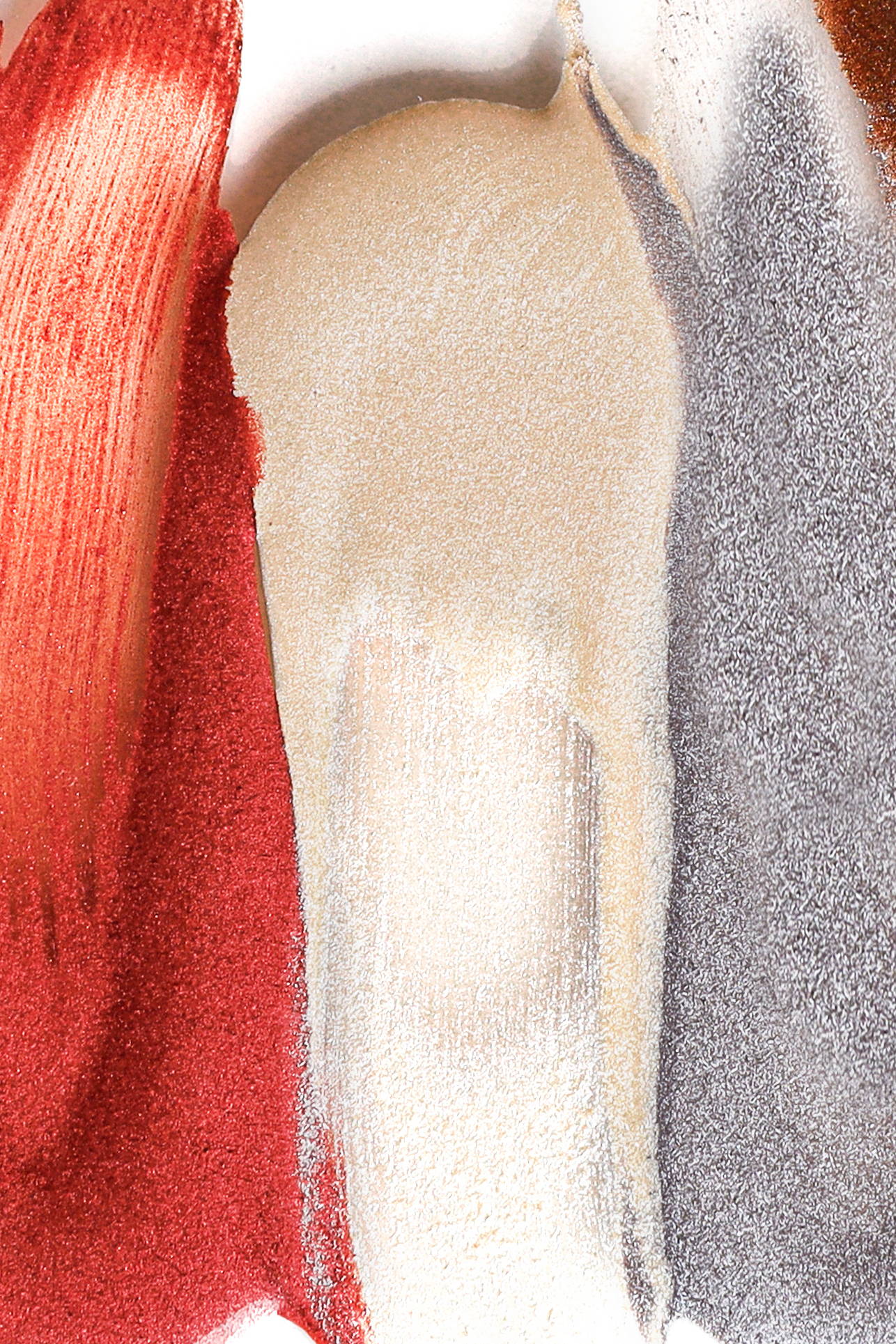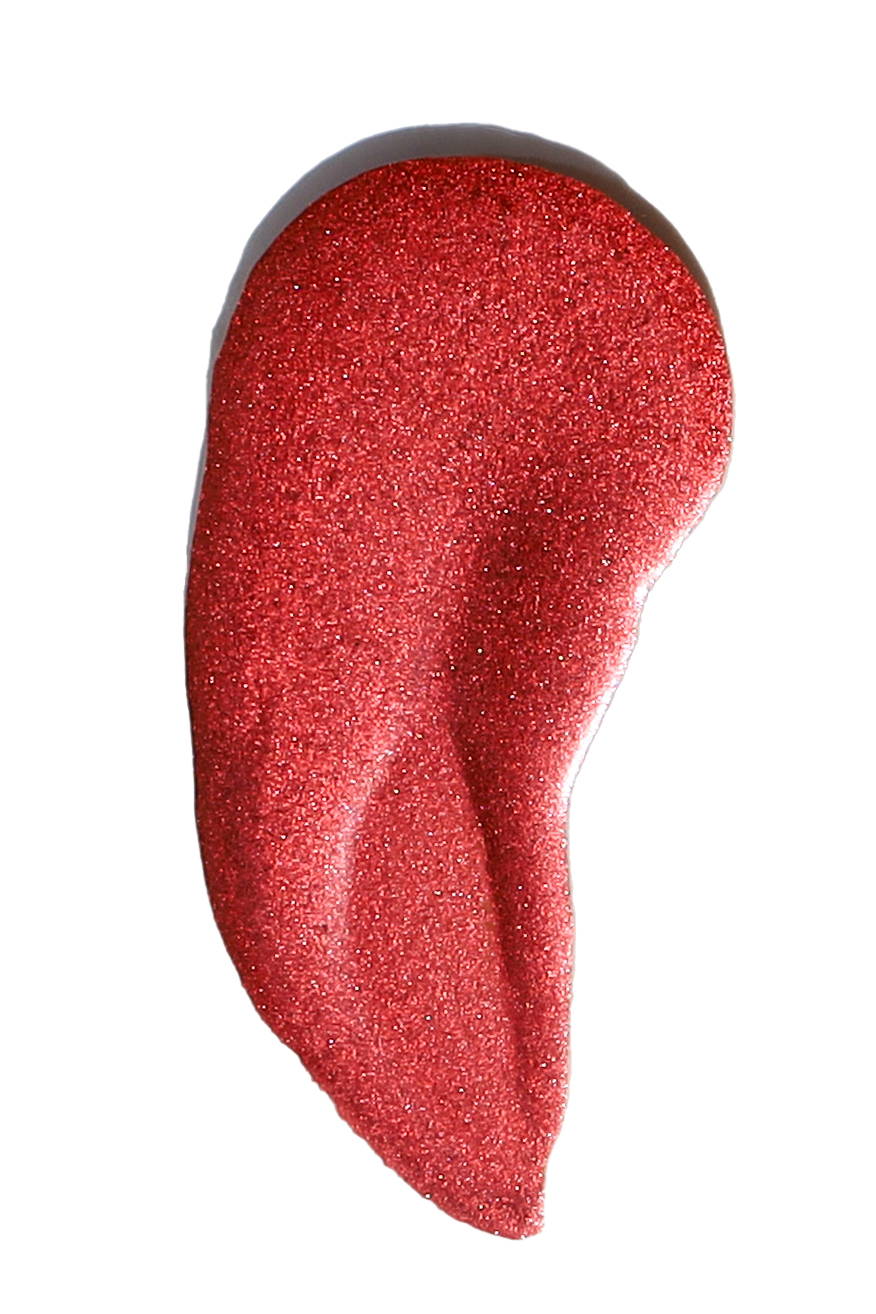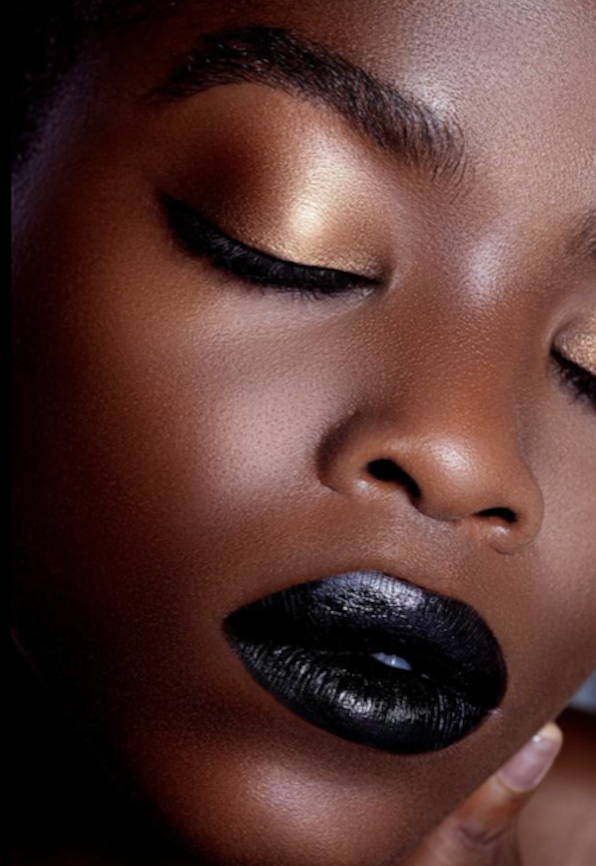 Can liquid metals work for everyday makeup looks?
While liquid metals can create a striking impact, they can also be adapted for more subtle, everyday looks. By using a light hand during the application or blending them with other products, such as your foundation or blush, you can achieve a sophisticated yet wearable metallic finish suitable for any occasion.
Pro Tip: Mix the TNT shade with a cream blush on a Pro Palette with a spatula for a bold blush with a hint of shine.
Can liquid metals be used in combination with other makeup products?
Absolutely! In fact, liquid metals play well with other makeup products. You can layer them over your favorite eyeshadows to intensify the metallic effect or use them as a topper for your lip product to add a metallic sheen. Use them on their own as eyeshadows to create a high-intensity eyeshadow.
Pro Tip: Stardust can be used as a highlighter on your high points, or for high-impact eyeshadow.