Posted by Kett Cosmetics on 4th Jun 2021
We've all heard the phrase at least once, "work smarter, not harder." This can be applied to multiple situations in our lives, and is a determining factor in ensuring your journey as a professional makeup artist working in the wedding business. From cost of product, time efficiency, to landing career opportunities, it's important to factor in the many elements that can have an effect on your professional journey. Let's break down the various ways that airbrush makeup helps contribute to growing your success as a professional wedding makeup artist.
Airbrushing saves you money.
Considering your investment for your makeup kit is key to the success of your makeup business. Airbrush is the most affordable option as a new artist, because you use so little product per face. 6-10 drops is all it takes to achieve a full complexion look. If you were to average out the cost, it would only cost you 28 cents per face to do foundation, shading, blush, and highlight. This is great news as a new artist that's trying to build a professional makeup kit. Custom blending means less products, less money spent without sacrificing shade availability, therefore you are actually using everything in your kit while carrying less.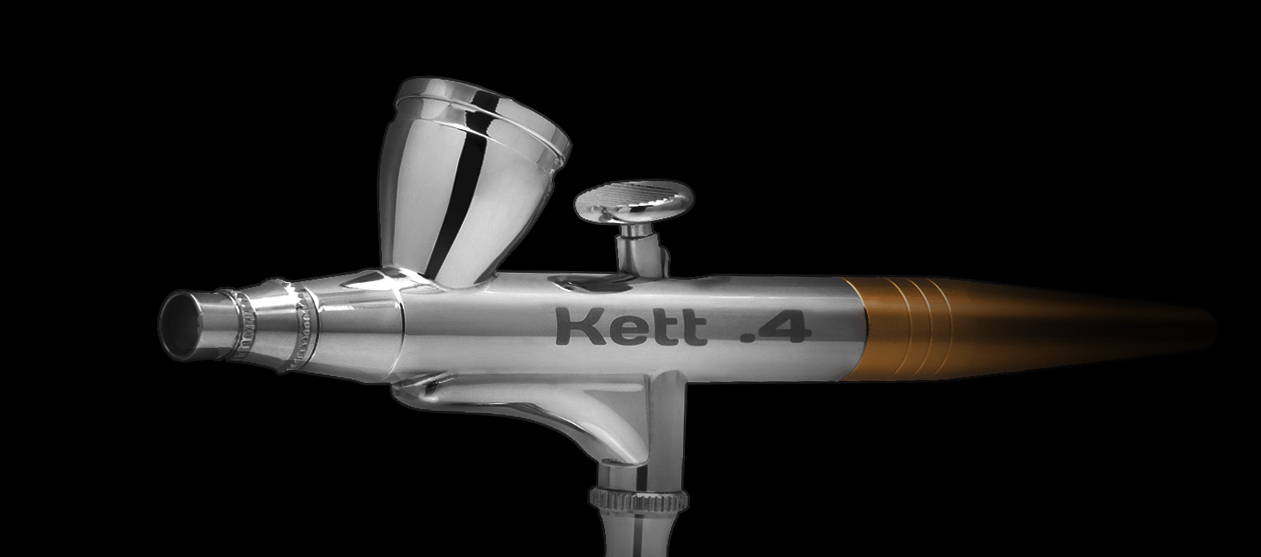 Airbrushing saves you time.
Not only does airbrushing put more money in your pocket as a working makeup artist, it also saves you time during the makeup application. The fine art airbrush techniques allows artists to focus on coverage exactly where needed, instead of approaching makeup application with the thought of covering and concealing the entire canvas/face.
Achieve flawless looks.
The reason that people always say airbrush makeup looks "flawless" is because it gives the look of what a soft filter might do, such as smoothing out imperfections and rendering the illusion of even-toned skin. When you apply airbrush makeup, the result is less product on the face with maximum results. Less product is needed to "cover up" imperfections, as the high definition formula provides perfect color correcting and color matching. This professional approach allows you to watch uneven tones disappear instead of covering them completely up with traditional concealers and foundation.
Expands your career opportunities.
Kett is the complete complexion solution for your wedding business with airbrush makeup, Hydro Foundation, Hydro Proof Foundation, Fixx Creme, and Powder. It's important to note that with airbrush makeup in your kit, you will find room for more opportunities. "9 out of 10 people when they call for a bridal makeup service, ask for airbrush," says MUSE BEAUTY Co-Founder and Union Makeup Artist Debra Dietrich. The ability to provide airbrush makeup services gives a new artist confidence knowing they will be able to help any client with a perfect color match and seamless finish, all while saving money and time. If you are doing wedding makeup, the KETT Hydro Proof Foundation high-performance formula provides clean and even makeup results from foundation, evening out tan lines, rosacea to tattoo cover-up. Avoid turning down a job because your makeup kit does not reflect the tools and product necessary to be able to get the job done.
Interested in exploring KETT airbrush makeup? Be sure to register for our free Pro Discount Program to save 30% off all airbrush makeup, liquids, cremes and powders.